Explore a Dystopian 2062 Through a Child's Eyes in Point-and-Click Adventure Encodya
Fight Tyrannical Corporations and Bring a Cyberpunk Civilization Back from the Brink Alongside a Robotic Companion on January 26
WIESBADEN, GERMANY (November 19, 2020) - Publisher Assemble Entertainment and developer Chaosmonger Studio are delighted to share today a new trailer, screenshots, and an official release date for the upcoming dystopian point-and-click adventure game Encodya. On January 26, 2021, Encodya will make its debut on Windows PC, Mac, and Linux via Steam and GOG. Following a nine-year-old orphan and her clumsy robot guardian and set in the year 2062, Encodya is a dark yet heartwarming tale of love, perseverance, and greed.
Encodya puts you in the role of Tina, an orphan with nothing to call her own. Her guardian, a large and lumbering robot named SAM-53, is her only safety and protection from a grim world full of greed and brutal poverty. Controlled by tyrannical corporations, Tina and SAM must make the best of their circumstances in order to set out on an adventure to turn their cyberpunk dystopia into a lively utopia once more. Without knowing what danger lurks behind the next corner, Tina will rely on her wit and SAM's metal muscle to leave a life of homelessness and scavenging behind her.
"Bringing Encodya to life is a dream come true for our studio, and the characters and topics in the game perfectly tackle the real-world issues we aimed to address," said Nicola Piovesan, Founder of Chaosmonger Studio. "It is the lovechild of our studio's desire to create something totally unique to the genre while also bringing attention to the future we could head into. Wishlist Encodya and let's explore the future together on January 26th!"
Based on the animated short called "Robot Will Protect You," and inspired by the atmosphere of Blade Runner and the poignant storytelling of Studio Ghibli, Encodya features a distinctive art style and deep, immersive sound design. The original soundtrack creates a thrilling atmosphere to explore the menacing world of Neo-Berlin in 2.5D with the two playable characters, Tina and SAM-53. With more than 35 NPCs to bring the story to life and over 4,000 lines of dialogue, Encodya offers a beautifully grim adventure that gracefully nods to the real-world atrocities of our current society. Additional Key Features Include:
118 unique scenes ranging from day, night, and secret in-game locations

Ten hours of stellar gameplay, including 15 minutes of dazzling cinematic cut scenes

47 mission tasks, 75 perplexing puzzles, and 134 potential inventory items
Encodya's initial Kickstarter campaign was a massive success; the project's $29,500 goal was significantly exceeded as the community of over 600 supporters rallied behind the game, ultimately raising beyond $55,000 to bring the project to life. A free demo of Encodya is now available to download on Steam.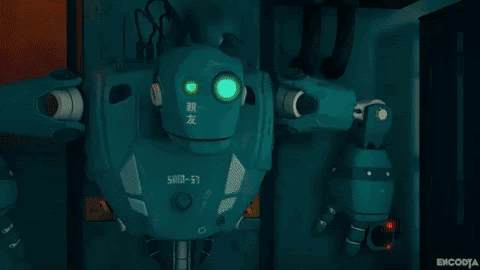 Keep up to date with Encodya by following the game on Twitter, Facebook, and Instagram. Join the Assemble Entertainment community on Discord for even more news!
Encodya will be available on Windows PC, Mac, and Linux platforms via Steam and GOG on January 26, 2021. To learn more, please visit https://chaosmonger.itch.io/encodya.
About Assemble Entertainment
Based in Wiesbaden, Germany, Assemble Entertainment is an independent games developer and publisher, best known for Leisure Suit Larry: Wet Dreams Don't Dry, the latest installment in the humorously naughty point-and-click adventure saga, and the multi-award-winning Endzone - A World Apart, that challenges players to survive and thrive following an environmental apocalypse. Assemble Entertainment also organizes GermanDevDays, an annual conference that attracts more than 1,100 attendees from across the German-speaking video game development industry.
About Chaosmonger Studio